Robert Alan Lauffer (1941-2000)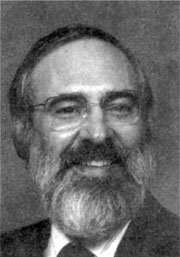 Born March 9, 1941 in Conemaugh, Pennsylvania
Died August 23, 2000
Received a Bachelor's degree in Music from Eastman School of Music, and a Master's degree in Education from George Mason University.
Served in the U.S. Air Force as a Member of the Air Force Symphony and the Strolling Strings.
Taught in the Arlington County Schools for 19 years until his retirement.
Notices and Memorial Service
Death Notice from The Washington Post.
Obituary from The Warren Sentinel.
"Open Forum" letter from The Warren Sentinel.
Memorial Service held on August 27, 2000.
Inurnment Service at Arlington National Cemetery, October 4, 2000.
Remembrances of Bob's Life
A photo gallery of Bob and his family.
Pictures from Bob's musical life.
A discography of Bob's recordings, with sound excerpts.
The Story of Symphony To Go, a group Bob performed with.
Bob's journal with photos of the dome house he built in 1984-1985.
Remembrances of Bob by family and friends.


---
This page last modified on Sep 01, 2017 11:35 PM

You are visitor
45284